Lagoon at Cannes Yachting Festival, 2023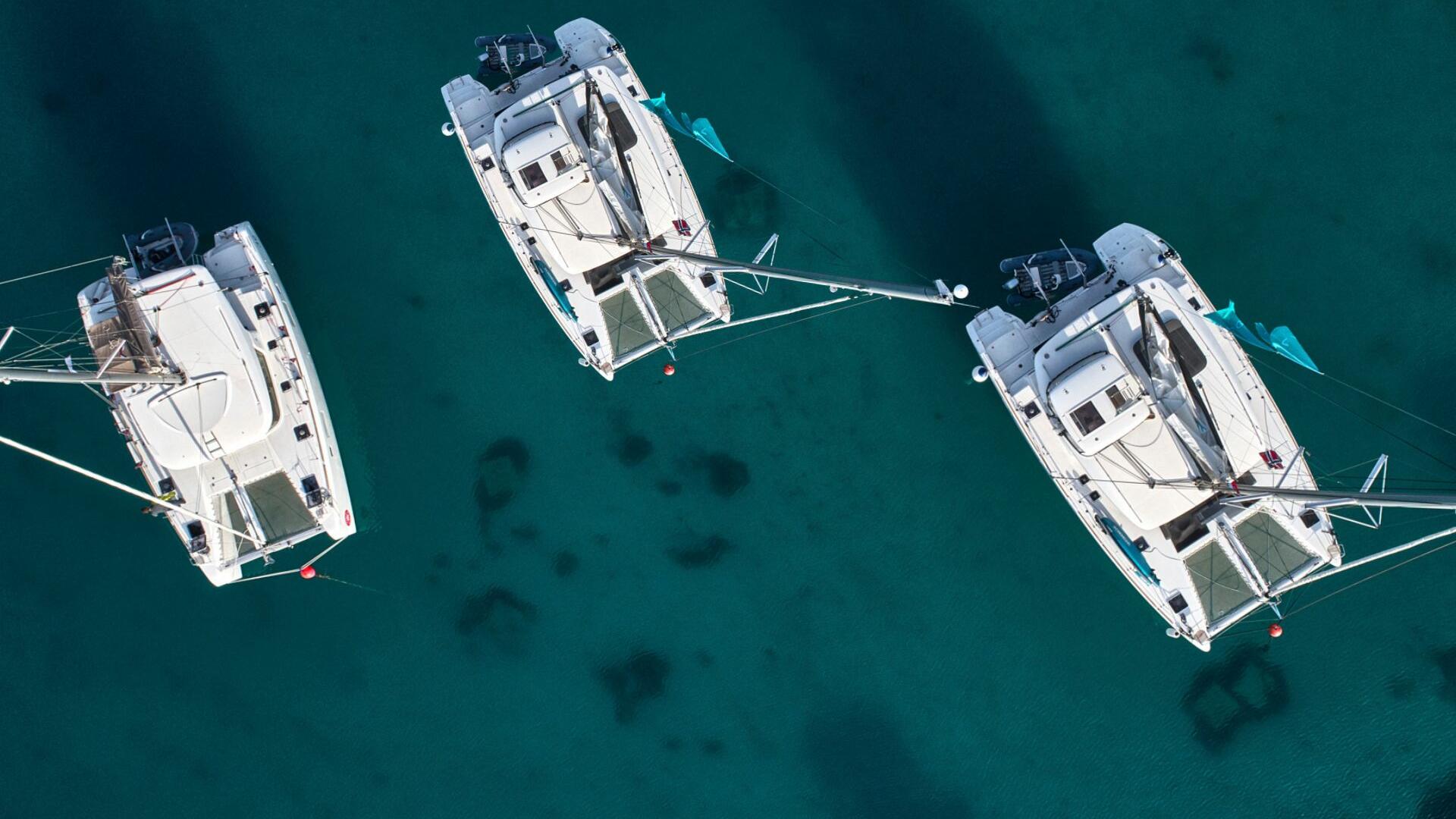 Brace yourself for an extraordinary showcase of craftsmanship and innovation as the world-renowned Lagoon joins the Cannes Yachting Festival 2023 with an enchanting fleet of boats!
Nautika Centar Nava, a Lagoon distributor in Croatia and a reputable name in the yachting industry, is proud to be joining forces with Lagoon. Cannes is traditionally the boat show season opening event and is set from 12 to 17 September 2023 at Porto Canto. As the authorized representative of Lagoon, Nava will be on-site throughout the festival to answer any questions about the displayed models. Our team of experts is eager to share insights into the exceptional features that make Lagoon catamarans stand out.
Boats on display
Prepare to be captivated by the most popular and highly anticipated models: Lagoon 42, Lagoon 46, Lagoon 51, Lagoon 55, Lagoon SEVENTY 7, and Lagoon SIXTY 5. Each of these exquisite masterpieces perfectly encapsulates Lagoon's unwavering commitment to luxury and elegance, promising an impressive experience.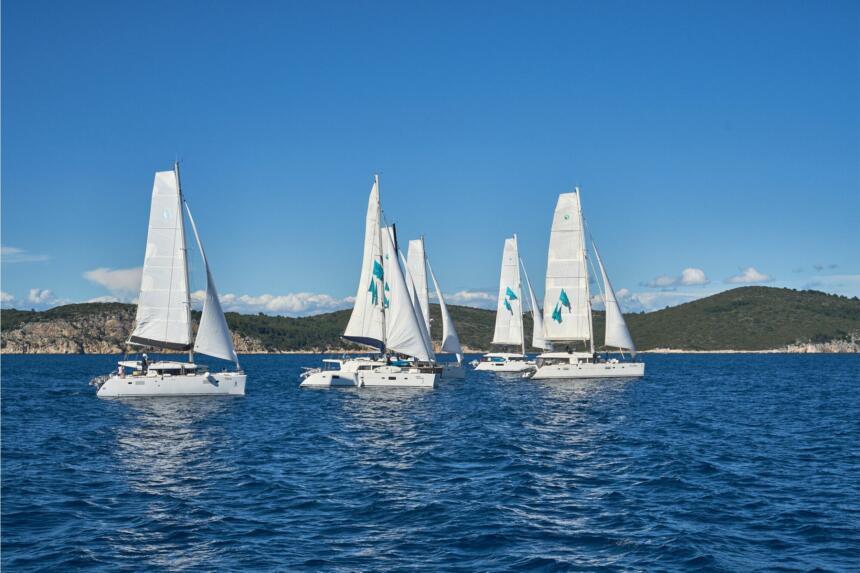 Lagoon 42
Crafted with Lagoon's renowned innovative design, the Lagoon 42 seamlessly brings performance and comfort in harmony. A unique approach, aligned with Lagoon's traditions, offers an organic perspective, and seeks the perfect balance between its living space and the passengers on board. Ample space throughout the catamaran ensures cozy accommodation for up to 12 guests. They can relish unparalleled comfort and a sea-inviting open cockpit.
Lagoon 46
The design of the Lagoon 46 embodies the essence of a catamaran sailing lifestyle and combines it with innovation and comfort flawlessly. With a touch of elegance, this vessel exudes a sense of freedom and refined living at sea. The Flybridge is a place for maximum relaxation and comfort for the passengers while they keep company to the captain. The center helm station provides exceptional visibility. The optional electrical hydraulic platform eases access to the water and adds extra space. With this optional feature, the Lagoon 46 becomes a true epitome of maritime excellence and feels like a 50+ foot deluxe yacht.
Lagoon 51
The newest model in the Lagoon range, the Lagoon 51 introduces an optimized flybridge with modular seating. This way, guests get to enjoy their time on board alongside the captain. The Flybridge has double access so the yacht seamlessly connects living spaces and makes entertaining on board easy. Inside, the spacious saloon, with the adjacent fully equipped galley, offer a panoramic view and lots of natural light. It creates a warm and inviting atmosphere. The different cabin layout options adjust to the needs of each owner, and certainly don't lack comfort and light.
Lagoon 55
Lagoon 55 welcomes you to a new home that blends form and function, inviting you to savor the unparalleled experience of the Lagoon brand. Being a modern classic, the Lagoon 55's curved lines exude artistry and innovation. It's a testament to the nautical industry's strength and beauty, and surely will become a legacy. Every detail of this catamaran conveys elegance and prowess. Even the most discerning sea lovers are sure to appreciate this epitome of luxury and comfort.
Lagoon Sixty5
The Lagoon SIXTY 5, a contemporary standard, offers extravagance and space, ideal for relaxation and entertaining. The sleek design harmonizes traditional elements with modernity. The catamaran's interior ensures bright and connected living. Admire the unobstructed view from the flybridge. Electric sliding doors and other optional features make this catamaran exceptional. Experience total comfort and ease under the sails of the Lagoon SIXTY 5, because the performance is astonishing.
Lagoon Seventy7
Aboard the Lagoon SEVENTY 7, harmony between interior and exterior living takes precedence. At the same time, innovation elevates comfort and performance to a level of remarkable seafaring life. The SEVENTY 7 catamaran offers effortless living at sea with spacious living areas and decks, providing an unparalleled experience. Customize your SEVENTY 7 with fully configurable space, enjoy stunning views from anywhere, and relish in the luxurious and personalized relaxation it offers. Plenty of layout options, generous light-filled interiors, and luxurious owner's suite, with an optional private terrace and direct access to the sea and sun, and other features, make this catamaran the perfect place for a life of exceeding delights on board.
Request an invitation!
For those with a passion for yachting and an eye for elegance, the Cannes Yachting Festival 2023 is an event not to be missed. Nautika Centar Nava extends a warm invitation to all catamaran enthusiasts. Come witness the splendor of Lagoon's yachts and immerse yourself in the true essence of luxury yachting.
Contact our sales department to arrange a meeting and discover the captivating Lagoon models on display. Join the Lagoon at the Cannes Yachting Festival and embark on a journey of maritime brilliance!