Lagoon 55 wins Multihull of the Year 2021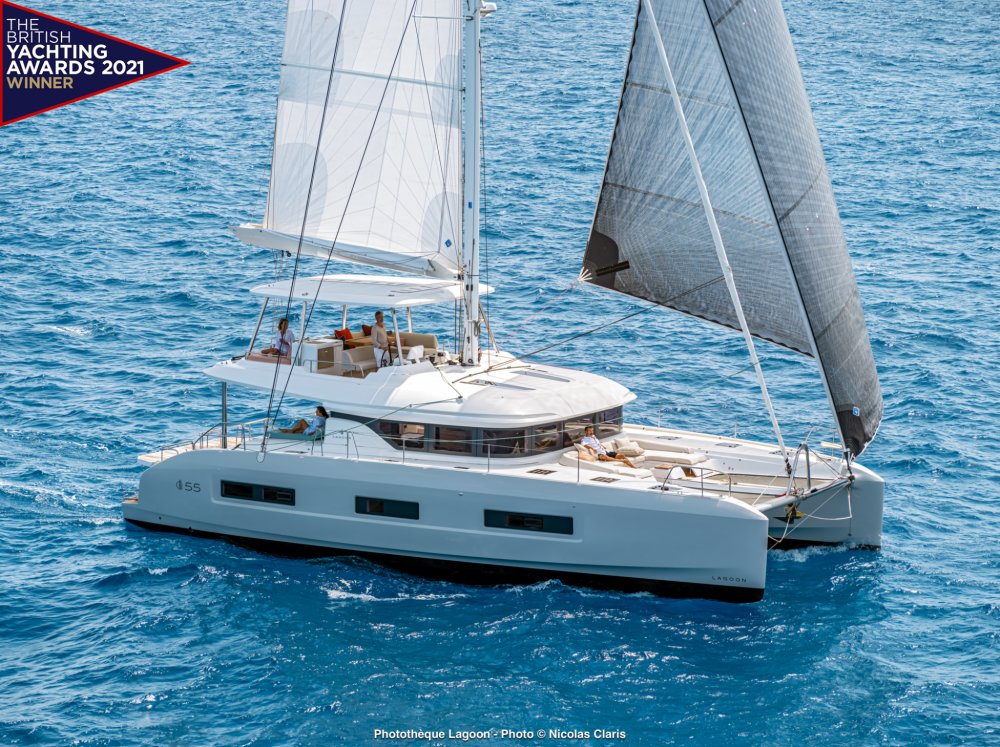 As the end of the year is approaching, we are ready to look back at all the great yacht launches and sailing achievements. Certainly, one of the most notable launches was the new Lagoon 55. This modern catamaran offers everything that even the most discerning sea lovers could ask for. You can see its specifications on this page.
The readers of Sailing Today and Yachts & Yachting Magazine recognized the worldwide success of Lagoon 55 and confirmed it at the ceremony in London on November 30th, 2021. Indeed, the boat won the prestigious Multihull of Year award from the 2021 British Yachting Awards. These British media outlets are well established and respected for their contribution to the cruising and racing world.
More nominations
Furthermore, the excitement doesn't stop there. Lagoon 55 has earned a nomination for two other noteworthy awards! We're talking about the European yacht of the year 2022 in the category of a luxury cruiser. BOOT in Düsseldorf is where we find out if it won the award. The second nomination is one of the Multihull of the Year 2022 awards. The readers may start voting in February on a designated website by Multihulls World!
Sail onboard Lagoon 55
Would you like to sail onboard this marvelous yacht? Here's your chance! You can reach out to our charter team and enjoy your next summer onboard Lagoon 55 with Nautika Centar Nava. On the other hand, if you are thinking of investing in this astounding catamaran, contact our sales department.