Discover the New Lagoon 60: A Masterpiece of Elegance and Innovation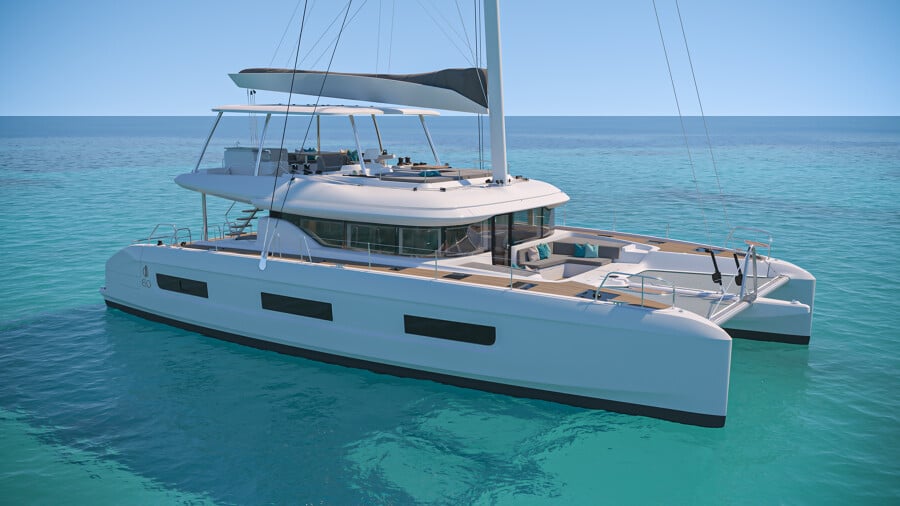 The upcoming addition to the Lagoon fleet – Lagoon 60 – is not just another catamaran; it's a symbol of power, luxury, and innovation. Here, we unveil this masterpiece, highlighting its impressive performance, exceptional maneuverability, breathtaking exterior and luxurious interior.
New Lagoon 60: A True Sailing Excellence
The new Lagoon 60 seamlessly combines power with maneuverability. Boasting an impressive length overall of 18.27 meters and equipped with dual Volvo 150 hp engines, this catamaran ensures reliable performance in any conditions. A substantial upwind sail area of 239 m² or 2,572 sq. ft. ensures exceptional sailing performance. Advanced navigation systems guarantee precise control. And the sturdy construction and reinforced hull guarantee unmatched stability. All this makes the Lagoon 60 one of the safest vessels available, a cornerstone of their design philosophy.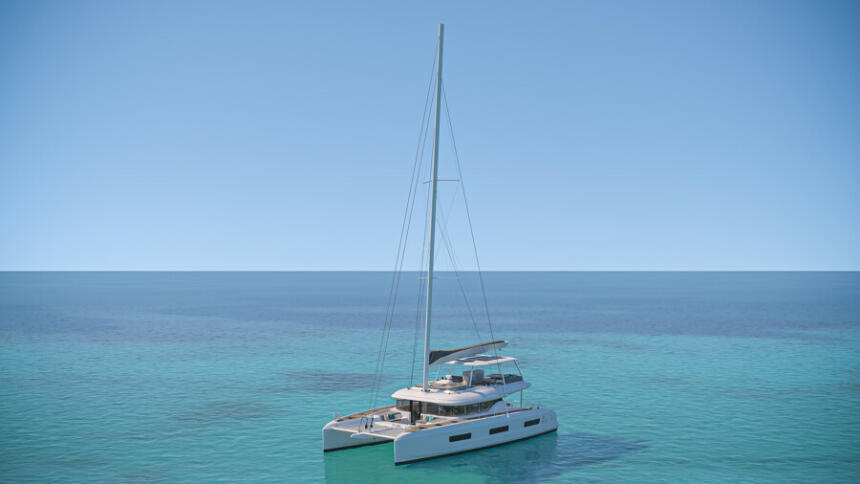 Exterior Elegance at Its Finest
The Lagoon 60's exterior radiates meticulous design and functionality. Ease of movement around the aft cockpit is exceptional. Certainly it is because of opening terraces that provide additional space, and the angled steps that ensure smooth access to the sea, even in wet and rough weather. The forward cockpit seamlessly connects with the interior and offers a sun lounge at the bow for pure relaxation. With wide side decks, reaching every part of this stunning catamaran is a breeze, ensuring that every corner is within easy reach. And don't forget The grand flybridge, complete with a lounge area and sunpads! There you can soak in breathtaking views while the captain effortlessly guides the yacht.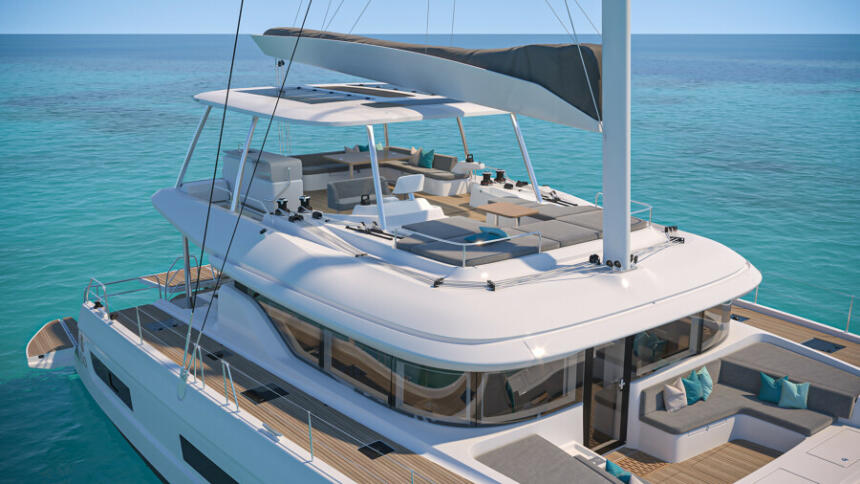 Luxurious interior: Where Comfort Meets Elegance
Step inside the new Lagoon 60, and you'll enter a world of unparalleled luxury and comfort. With Multiple layout options you can personalize your experience, whether you opt for a fully equipped galley below deck with four guest cabins or an open-concept saloon with a galley and five guest cabins, all featuring en-suite bathrooms. Two cabins (in the 5-cabin layout) feature two single beds. The crew cabins in the bow with all bathroom amenities provide extra privacy to guests. The master cabin in the starboard aft is a testament to Lagoon's dedication in providing the ultimate ownership experience.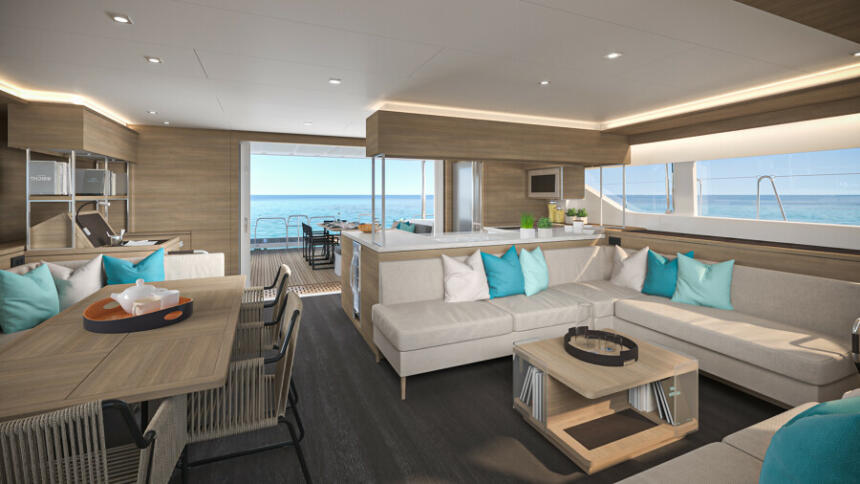 In the world of sailing catamarans, the new Lagoon 60 unquestionably stands out as a supreme choice. Its power, sailing performance and maneuverability, coupled with its breathtaking exterior design and luxurious and comfortable interior spaces, flooded with light, make it the pinnacle of nautical excellence.
At Nautika Centar Nava, our dedicated team is ready to assist you in making your dreams of owning this floating beauty a reality. We're here to provide all the information you need, answer your inquiries, and guide you through every step of the decision-making and purchasing process. Your journey towards becoming the proud owner of the Lagoon 60 starts with us. Contact us today, and let's embark on this unforgettable voyage together of luxury, comfort, and adventure.