Lagoon Innovations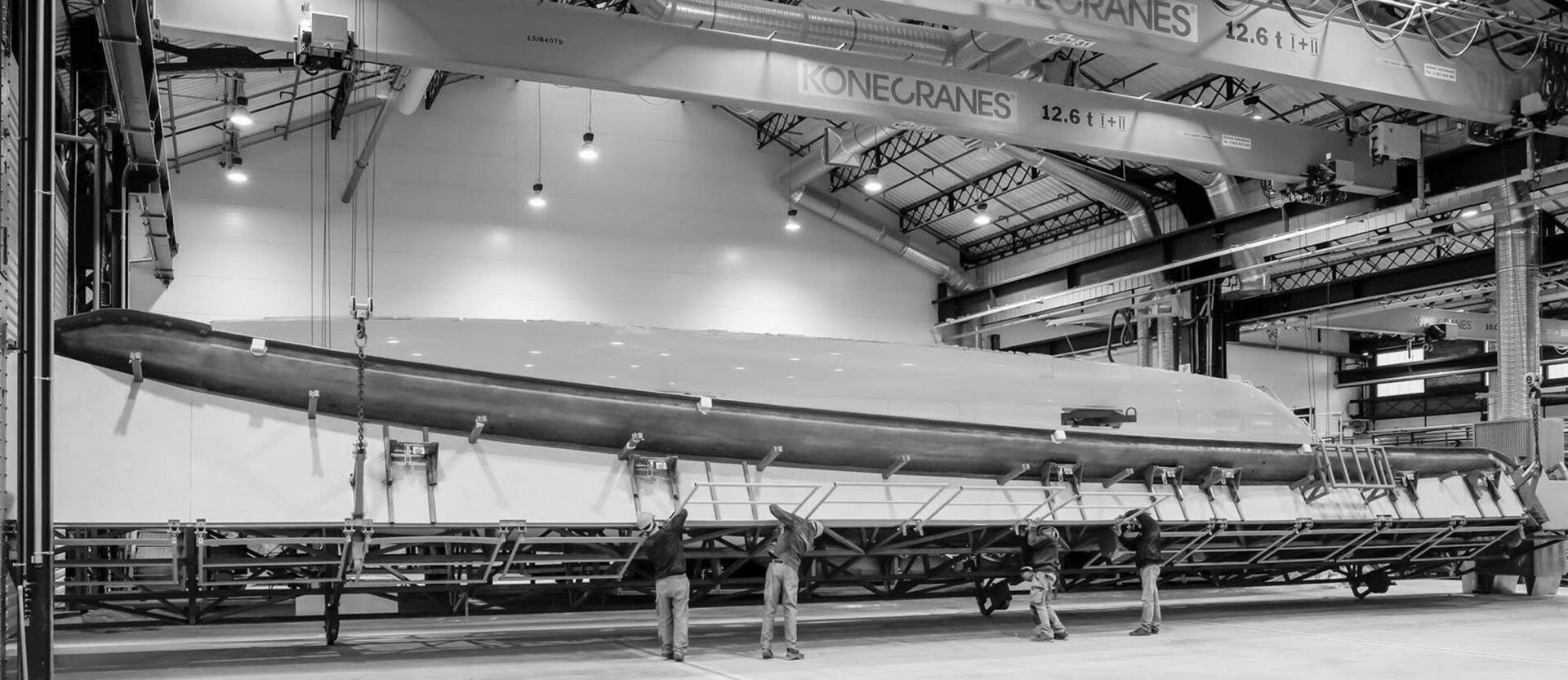 Lagoon innovations – the key to global success
Lagoon is a company that's dominating the global multi-hull market. It has been successful at it since its very beginnings and especially in inventions and innovations.
How was this achieved?
It's very difficult to simplify it all to a single reason. However, it probably comes down to their continuous efforts to bring a handful of basic concepts to perfection. Seems like this has definitely played a major role in obtaining a worldwide reputation in catamaran construction.
Starting as a part of JTA (Jeanneau Technologies Avancées or Jeanneau Advanced Technologies), Lagoon innovations have thoroughly changed the catamaran construction. They used their racing experience and a unique philosophy oriented on constantly raising the level of comfort while maintaining superb performance.
Listed below you'll find their most significant accomplishments. Starting from the construction of a trimaran for the Waterworld movie all the way to the most advanced ways of space management and automatization on the flagship models of today.
Early days in racing
To fully understand the evolution of the brand, we have to go back to Lagoon's beginnings under JTA. The JTA team developed specialized and sometimes peculiar projects (such as the Waterworld). In the late 1980s, passionate racing enthusiasts built multi-hulls that still hold records today!
Principles, knowledge and experience gained in the racing days were soon applied to cruising boats, with great success.
Changing the world of leisure multi-hulls
As a result of joining the Benetau group in 1996, a new era for the company began. It was time to put experience, know-how and resources to work to build the best catamarans on the market.
1996 – In contrast to conventional lamination processes, deck and hull structures are infused and vacuum injected which achieves unparalleled rigidity, safety and stability.
1997 – Vertical glazing on the 410 model revolutionizes the openness and spaciousness of the interior, therefore resulting in greater visibility.
1998 – Engine positioning in the aft compartment brought silent cabins and a new ease of maneuvering for the Lagoon 380
2000 – First venture in motorboats was a great success and with a record of 113 multi-hull motorboats produced.
2004 – Revolutionary 440 model brings gullwing shape nacelle, a flybridge and at only 45 feet it becomes an instant hit. 423 units produced break all records.
2006 – While the world was still trying to get its head around the hybrid propulsion systems, Lagoon was ready for mass production of the 420 hybrid model. It was the first catamaran with a combination of diesel and electric engine.
2009 – Famous for its well-balanced range, Lagoon turns to expanding it for a new, exciting market of large contemporary catamarans. Luxurious 620 model was a foundation for the new flagships of the top the Lagoon range today.
2010 – Forming a partnership with Nauta Design has taken the interior design and comfort Lagoon was already famous for to a new level, with unprecedented quality, practicality and elegance.
2012 – Lagoon 52 disrupted the existing ways of how catamaran design and construction. New layout, rigging with the mast step further aft changed the methods of navigation with a self-tacking foresail and more efficient mainsails.
2014 – After a long break, Lagoon ditches the sails on the grandiose 630 MY model for its return to the motor yacht world.
2016 – Lagoon 42 recalibrated the established balance between comfort and performance.
2017 – Spectacular year with the new top of the range – the SEVENTY line. It refines catamaran superyachts with both sail and motor versions available.
If you would like to take part in such an exciting history, contact our sales team and let them know what it is that you are looking for.