Lagoon at Cannes Yachting Festival 2022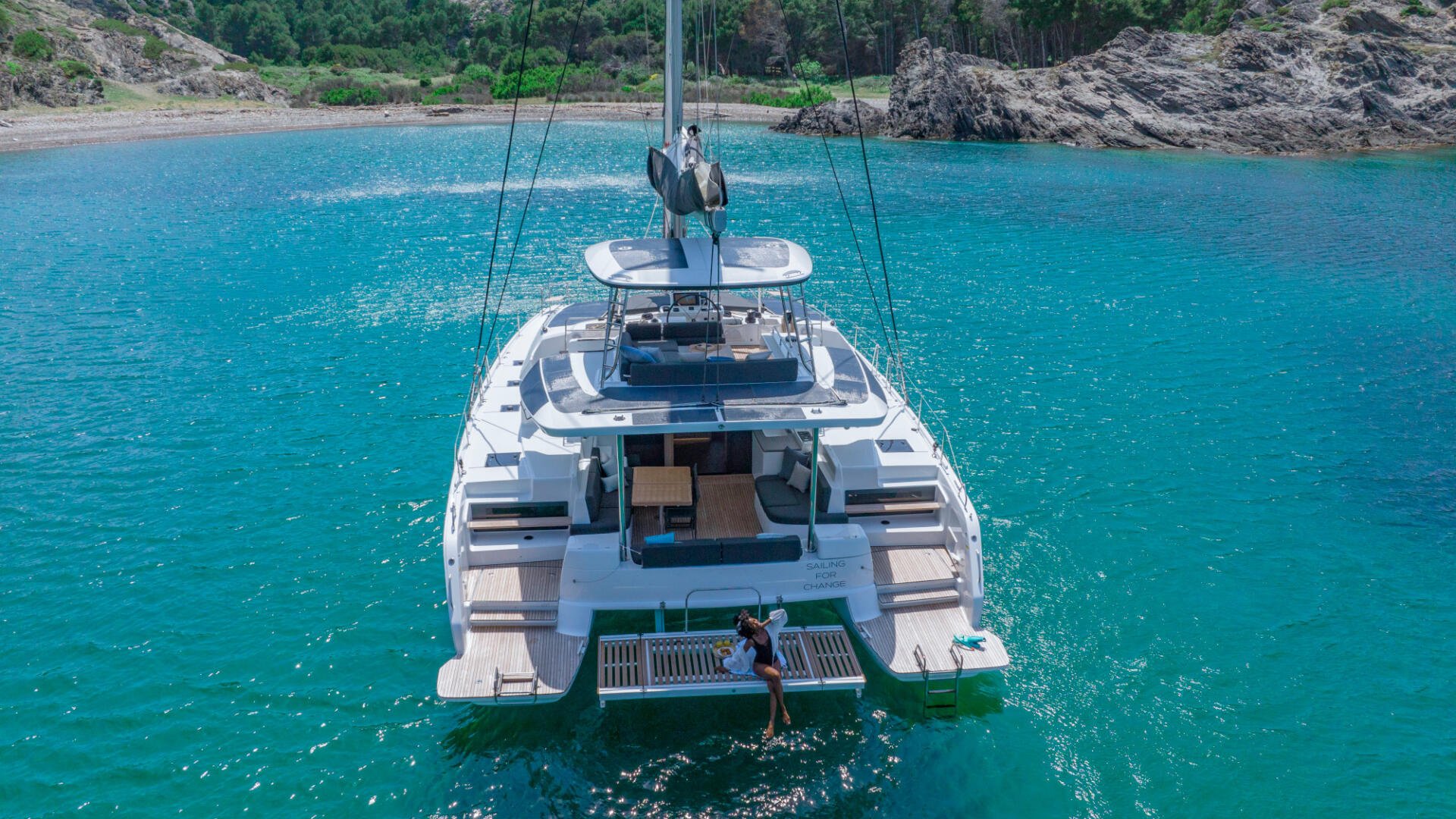 We proudly announce that Nautika Centar Nava is attending Europe's leading in-water boat show, Cannes Yachting Festival. The 44th edition of the first boat show of the season is taking place in two exhibiting areas, at Vieux Port and Port Canto from 6 until 11 September.
Our sales team will be there to help you decide which Lagoon would suit you best and answer all your questions.
Lagoon models in Cannes
Lagoon is one of the leading brands in the catamaran industry. The sailing catamarans range from 40 to 77 feet and offer a sailing experience like no other yacht. This year, the brand will be presenting six of their models, including the brand-new Lagoon 51.
Lagoon 42
Lagoon 42 is a perfect example of harmony between performance and comfort, plus excellent living spaces on board. The spacious catamaran accommodates 6 to 12 guests and offers layout options with 3 or 4 cabins, plus 2 crew cabins. Thanks to large windows, you get amazing views of the sea while natural light overflows interior spaces, making them cozy and comfortable. Lagoon 42 promises easy sailing. It's your ideal family getaway.
Lagoon 46
A sense of freedom and innovations on board Lagoon 46 are main features not just of the model but of the brand itself. Although different layouts are available, all versions share the modular front and aft cockpits, and an excellently equipped galley. With the seamless connection between the indoor and outdoor living, as well as double access to the flybridge, Lagoon 46 is the perfect boat to relax and enjoy the sea.
NEW Lagoon 51
The brand-new Lagoon 51 is committed to sustainability and meets the demands of a new generation of yacht owners. The catamaran can be optionally powered by solar panels. Panels make it autonomous and it's visually appealing, too. Another note-worthy upgrade is improved access from transom to cockpit with a two-step staircase. The new Lagoon 51 is both practical and stylish, and above all, meets the needs of customers all around the world.
Lagoon 55
Lagoon 55 combines form and function like no other catamaran does. The interior design maximizes the space on board and lets you enjoy an impressive view of the sea. Feel peace and harmony in bright cabins and a saloon that are perfect spots to slow down after a day of swimming, sunbathing, and making memories.
Lagoon SIXTY 5
The amount of space onboard Lagoon SIXTY 5 is quite unique in the nautical industry. The sleek design and premium comfort have earned this catamaran a place in the luxury sailing world. With clear views from fore to aft, you get to fully enjoy your surroundings, plus this also means exceptional levels of natural light.
Lagoon SEVENTY 7
On board Lagoon SEVENTY 7, there is no need for compromise. With elegant and refined design, enhanced levels of performance and unmatched comfort, this yacht is your luxurious home at sea. Whichever layout you choose, SEVENTY 7 will be your dream come true.
Arrange a meeting!
Are you attending the Cannes Yachting Festival? Let's discover the boating world novelties together. We'll be there to discuss your Lagoon purchase or maybe even joining our Yacht Charter Management program.
However, to meet our sales team, please arrange a meeting in advance. You can simply email us at sales@navaboats.com or fill out the contact form below. We're looking forward to meeting you!