How does Nava implement sustainability in charter?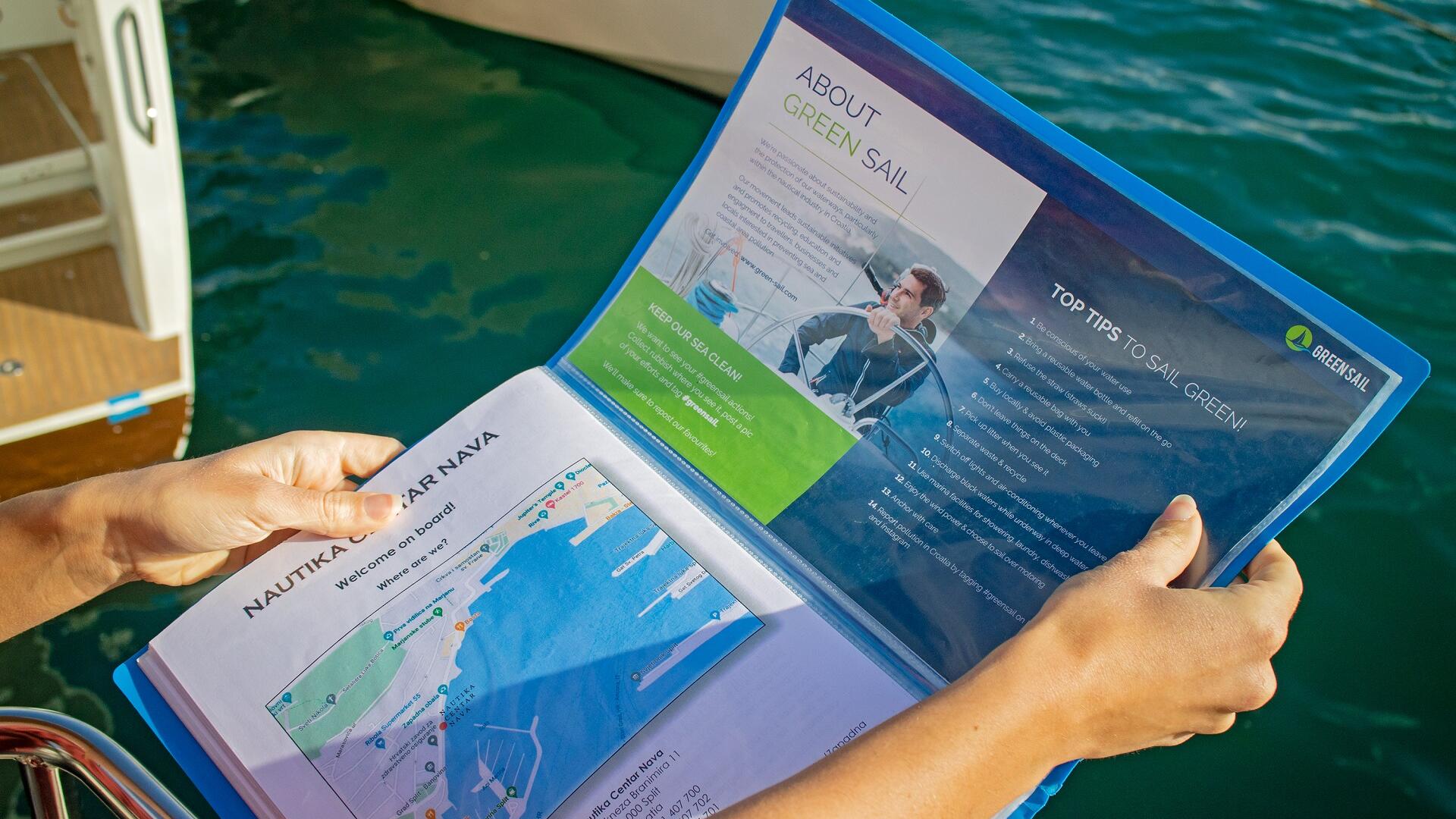 Nautika Centar Nava, is a small private and family-owned company from Split, Croatia. We have been in business since 1990. Our core business activities are boat charter, boat sales and a Volvo Penta Center. In over 30 years of experience in the boating industry, we have been continuously making efforts to make our business more sustainable. In particular, adding sustainability in our charter fleet and operations. Since we are a Lagoon dealer since 2001, it is only natural that more than half of our charter fleet are Lagoon catamarans. And, Lagoon has become a leading brand in implementing sustainability in the development process and manufacturing.
Green Sail: Sustainable tourism
Apart from Lagoon, another important partner in Nava's path to sustainability is Green Sail. This is a non-profit organization that works on preventing and fighting coastal and marine pollution. They also organzite beach and sea bottom clean-ups and undertake other actions to maintain the cleanliness of the Adriatic Sea for next generations.
Nava joined the Green Sail project in 2017. Their educational activities and the promotional materials that we share with our guests have really made a difference.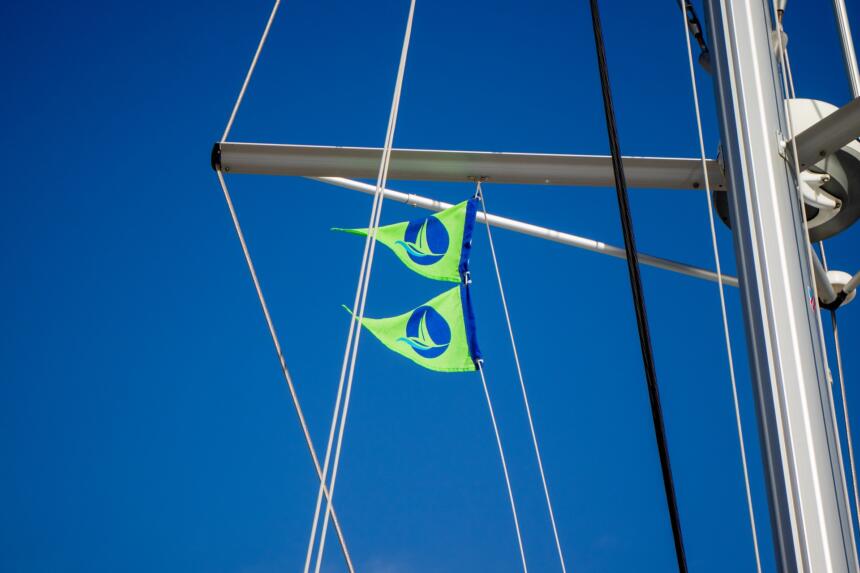 Vessel Environmental Footprint (VEF)
Certainly, the next step in the right direction for sustainability in charter is getting the Vessel Environmental Footprint (VEF). It is a per vessel rating system that measures environmental footprint onboard each of our boats. The four key areas of their equation are emissions produced onboard, power usage, water usage, and waste produced onboard.
This system aims to reduce the impact our industry has on the environment by helping our guests make informed decisions.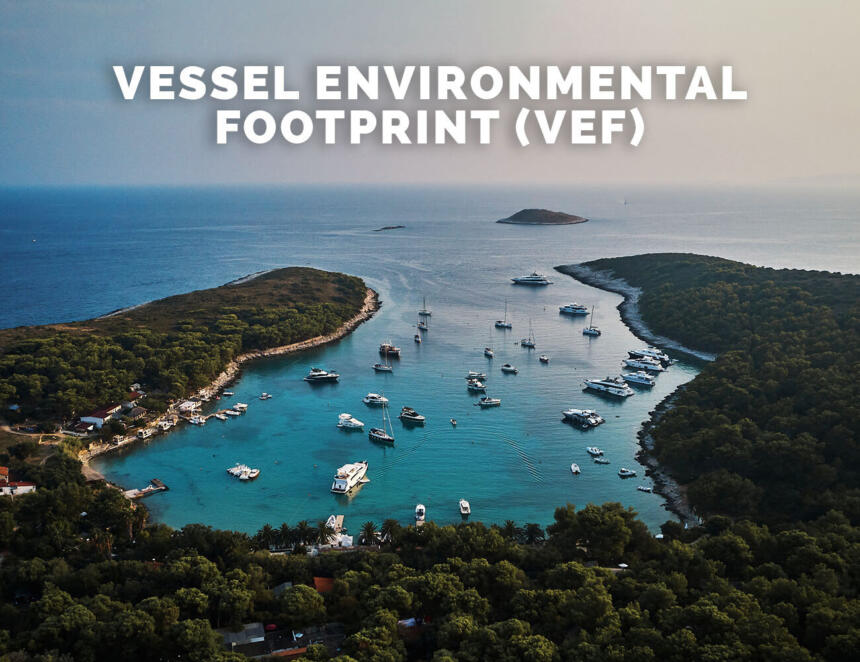 Our impact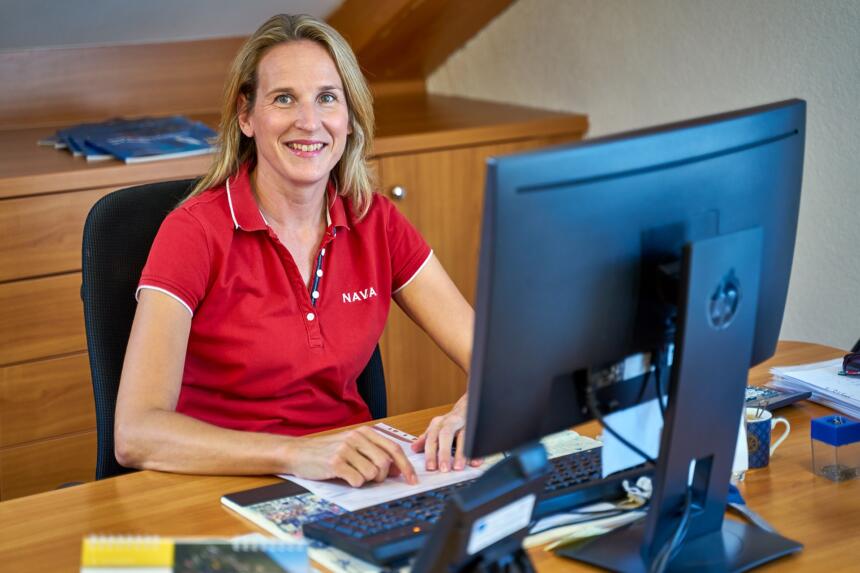 As Andrijana Ozretic, our Head of Charter Department, says, "We only have this one planet. It is our duty to do our part in preserving it. Water and oceans are certainly one of the most affected by climate change and the growing pollution. Moreover, charter and nautical tourism in Croatia are directly impacted by the quality of the Adriatic Sea. Apart from boats and marinas, and the natural and historical beauties, the sea is the main resource for charter."
Although, the recreational craft engines are actually a minor source of the hydrocarbons released into the environment, only 1% of total marine air pollution is caused by recreational crafts. There are many other impacts on the environment, as we have learned in the free online course that Green Sail created for nautical companies and other interested participants.
Thus, we are always trying to find ways to make minimize our impact on the environment and improve sustainability of our charter fleet and business. For instance, using eco-friendly cleaning products, sorting waste and recycling, attending educational classes and workshops and discussing ways to improve our sustainability.
Nautical and charter companies cannot achieve this alone. The final consumers are our guests so Green Sail has created a free online course on marine sustainability. We have informed our clients about the free online course on Yacht Charter: An introduction to Croatia via our newsletter.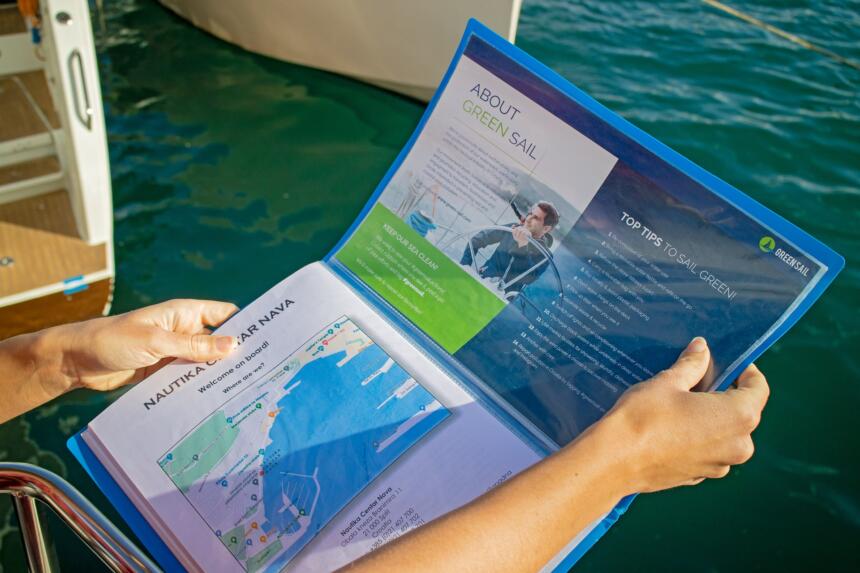 Our charter fleet
Nava and Lagoon have been partners since 2001 and the majority of our charter fleet is made up of their catamarans. Needless to say, Lagoon invests a lot of effort in making their vessels more sustainable with each new model. The latest result of this process is the brand-new Lagoon 51 with flexible solar panels installed on the flybridge. Of course, we are proud to say the Negroni will be joining our fleet for season 2023.
Moreover, several catamarans in our fleet are equipped with solar panels on board, water makers and wind turbines.
Solar panels help boats remain sustainable by charging the boat's batteries. Consequently, this reduces power usage onboard. Then there are wind turbines, as are another effective way of reducing emissions. And last but not least, the water makers convert seawater into fresh water which results in better water rationing.
Our plans for the future
Nava has big plans for the future. As we have previously mentioned, our boats will become a part of the Vessel Environmental Footprint (VEF) system. Our team will continue to take courses and keep looking for new, innovative ways to help the planet. Moreover, we are educating our charter guests and future boat owners.
If you would like to learn more on our efforts, reach out via charter@navaboats.com. Nava team will be happy to hear from you!