Brand-New Lagoon 55 just launched!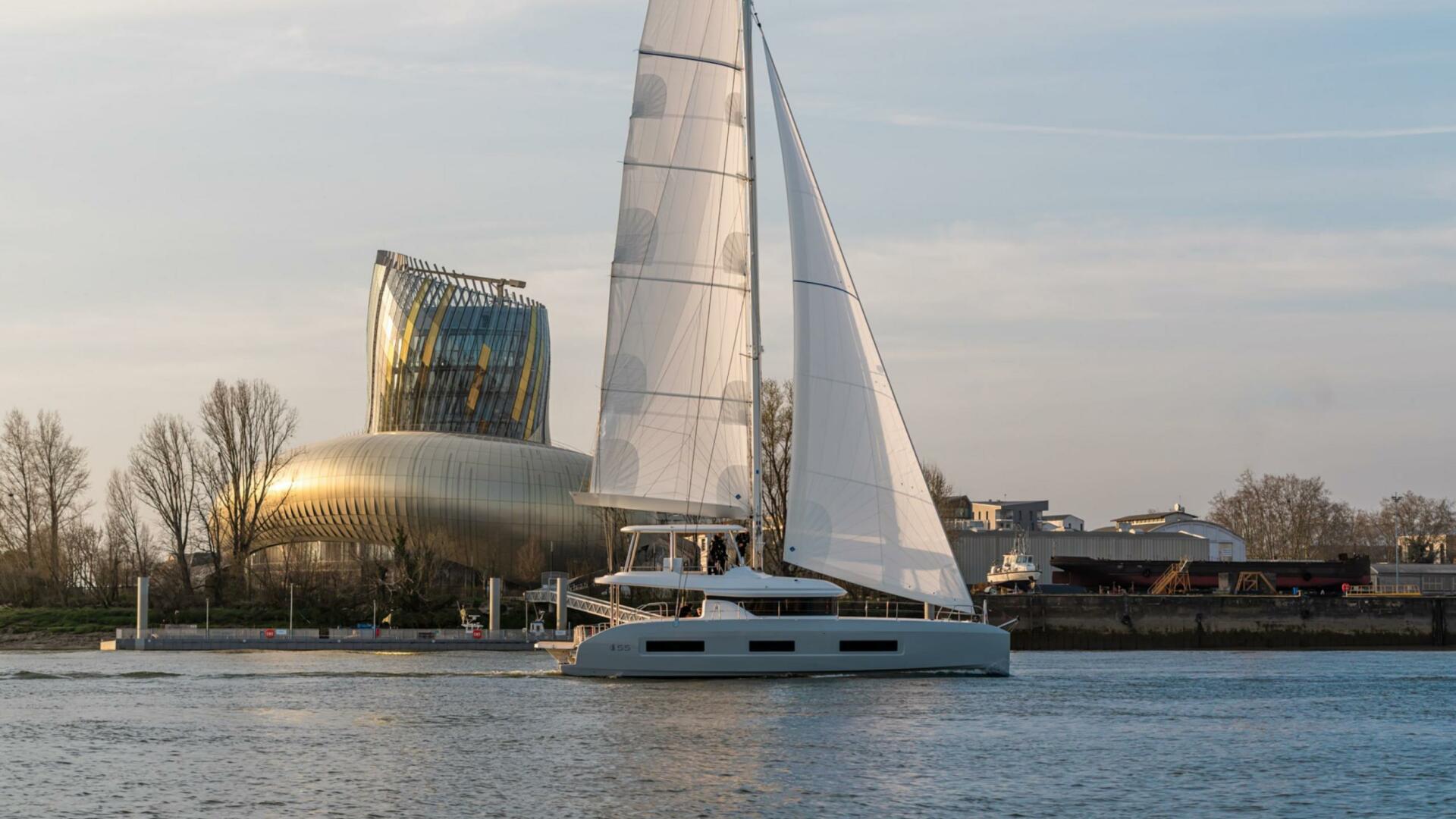 Lagoon finally launched the latest Lagoon 5MA and now we know it as the Lagoon 55. Just like the name indicates, this brand-new innovation from the beloved French brand is 55 feet long. Indeed, it represents a new era in the catamaran world.
Foremost, Lagoon catamarans have a long tradition. The renowned name comes with high expectations, but this brand always exceeds them! Looking back at Lagoon history, their very first catamaran to have been launched was in fact the Lagoon 55. This was in 1987 and many things have changed since. Now, there are more than 6 thousand Lagoons sailing all over the world with new technology and new layouts. But the core values are still here – comfortable and safe sailing.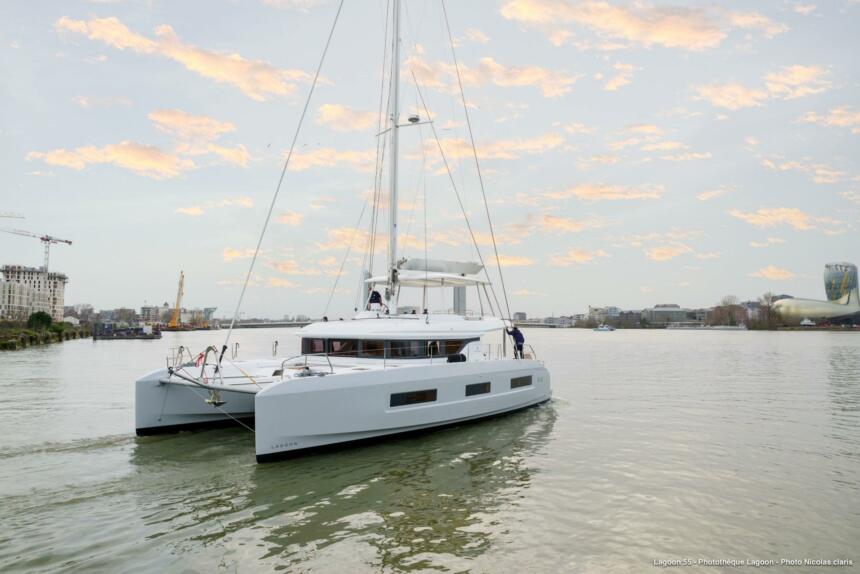 Envisioned by passionate designers
Patrick le Quément who designed the exterior emphasizes that people ignore design that ignores people. So, the idea was to introduce a boat that grants "…an unequaled view of the splendor of the sea, giving all our attention to anticipating the circulation on board, offering generous space, and allowing those on board to find their very own preferred spot.".
A real terrace on the water
The transoms on Lagoon 55 are not only a circulation area – they are living spaces. For instance, you can cook in the outdoor galley, enjoy a good book or simply listen to the lapping of the water with your feet in the water. The new circulation onboard erases the borders between the interior and the outside.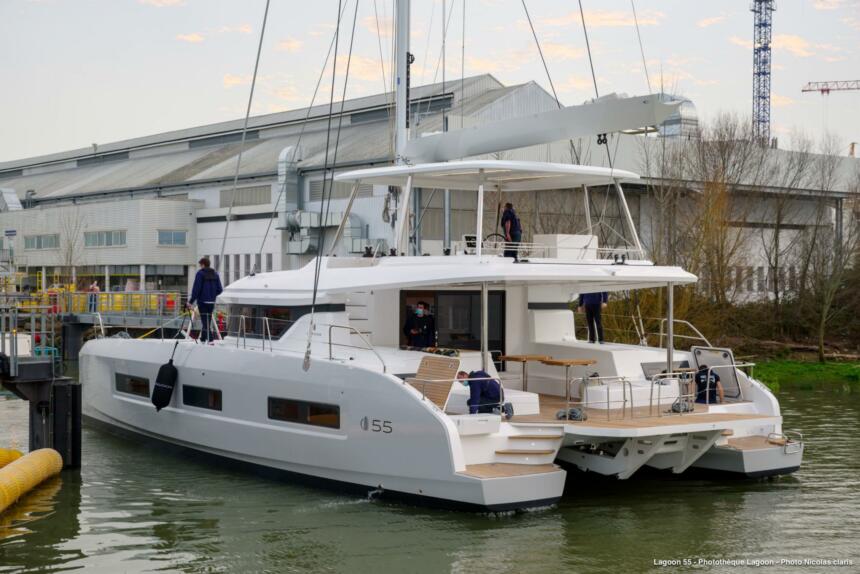 Interior by Nauta Design
Nauta worked closely with Lagoon and with Patrick le Quément to give this 55-foot catamaran the same level of luxury the bigger multihulls have. They achieved a sense of a high-quality lifestyle with a bright and elegant interior. The opened-up vistas and sources of natural light are in perfect harmony, and the horizontal lines furnish a sense of continuity with the seascape and the horizon. The Lagoon 55 will let you enjoy the sea, the sky, the sun, and the surroundings.
Overhead windows
The open interiors are bathed in lots of natural light thanks to the ample windows and two dazzling skylights in the saloon. The living spaces on the Lagoon 55 are seamlessly connected with the natural environment which brings a unique sense of peace and tranquility to life onboard.
This catamaran is available in 4,5, or 6 cabin versions. Whichever configuration you choose, all cabins have large private bathrooms.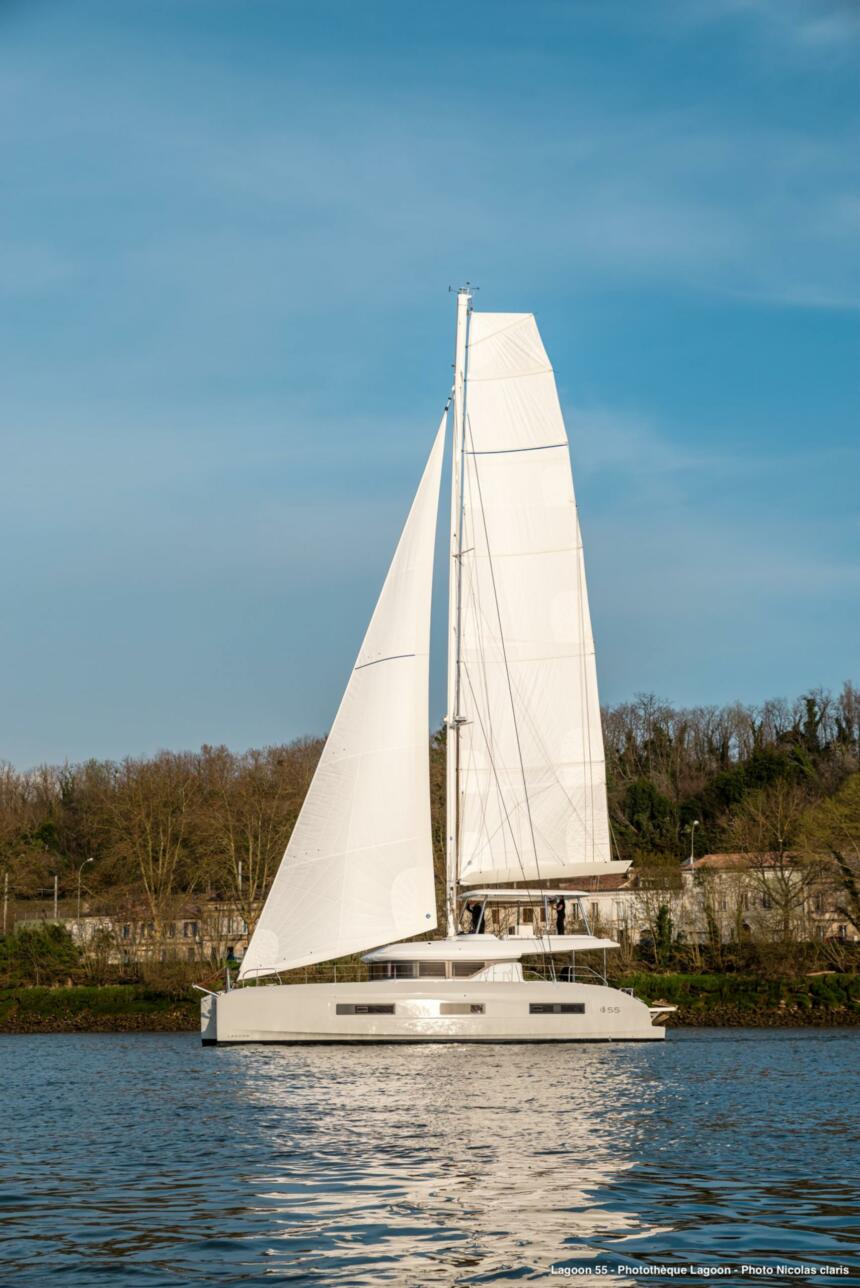 Series of sea trials
The world debut of the new Lagoon 55 is expected for late April at La Grande Motte International Multihull Boat Show which takes place in southern France. In the following months, the catamaran will sail around the Mediterranean for a long series of sea trials. Contact sales@navaboats.com to learn more about it.