#100 has left the shipyard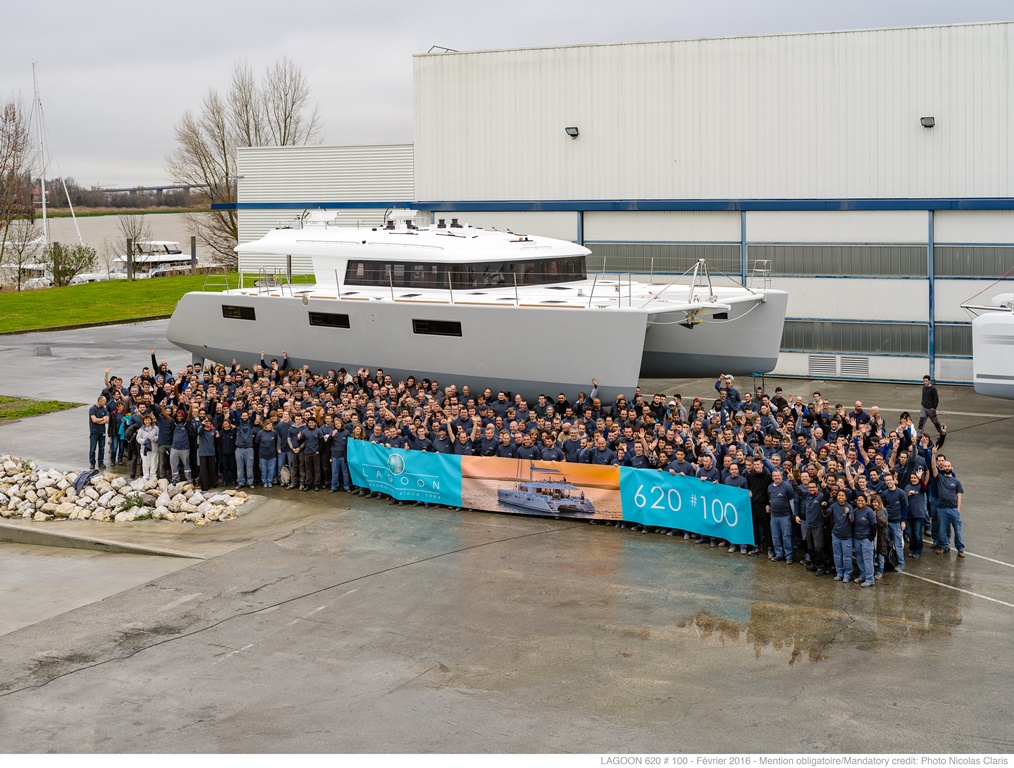 A great ceremony and family photoshooting for the launching of the 100th Lagoon 620!
The hundredth Lagoon 620 has left the shipyard on 25th February 2016. To mark this important event all who contributed to this success where photographed with the boat in question and holding an appropriate banner.
The model was first launched in 2009 but her interiors were redesigned in 2012 to give more space, light and comfort. There are Lagoon 620s sailing in each and every ocean on the planet and the impressive number of 100 boats in the category of over 60 feet is definately a reason to celebrate especially in the multihull world.
This particular catamaran will be parting for Port Kelang in Malaysia and will be available for bluewater cruises in those waters.
If you would like to order your own and enjoy the bluewaters of Croatia feel free to contact us and learn about many ways you may become a proud owner of a Lagoon catamaran.