Groupe Beneteau's Commitment to the Environment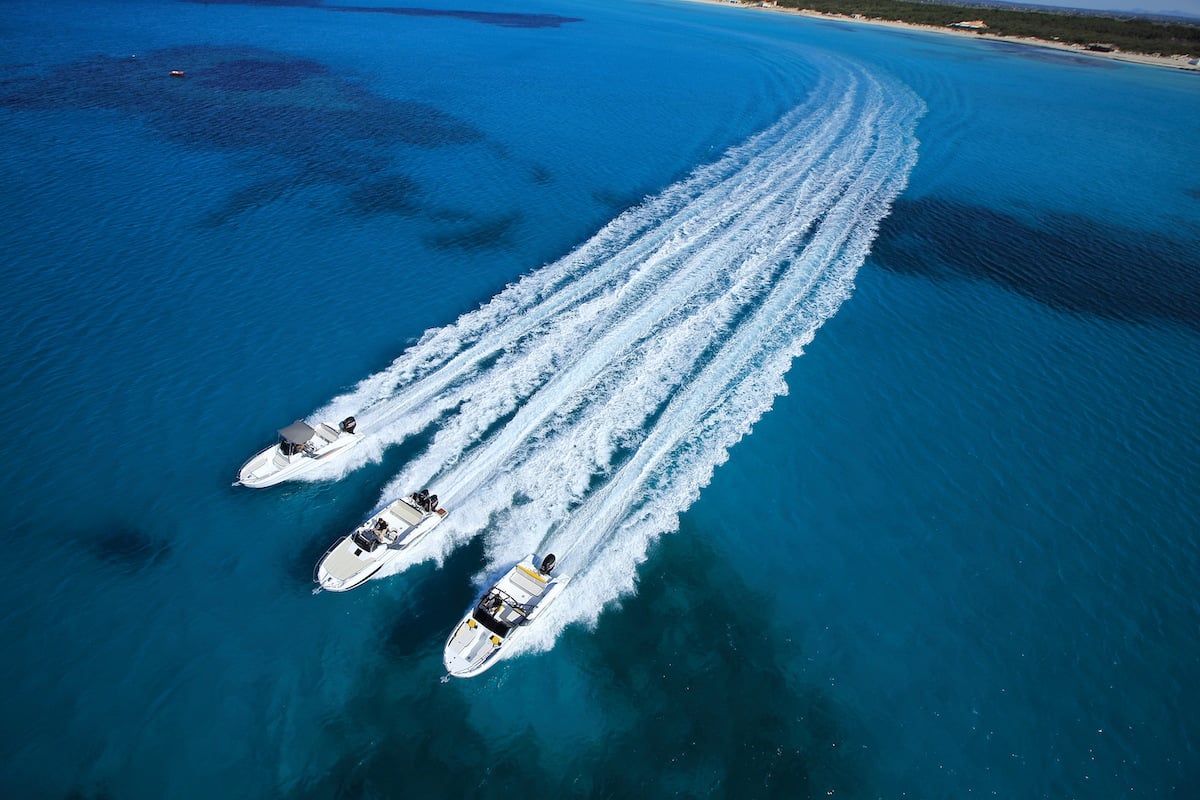 Groupe Beneteau is a global leader in boating and a European leader in leisure vessels. The group has about 200 models of recreational boats, including sailing and motorized, monohulls and catamarans. There are over 8300 employees in France, Poland, Italy, and the United States.
Some of the best-known boat brand in the world such as Beneteau, Lagoon and Monte Carlo Yachts are all part of the Groupe.
Groupe Beneteau is famous for distinct competencies and technical expertise in the boating industry via its products and services.
Groupe Beneteau is exceptionally concerned about the environmental consequences of its operations. Therefore, they are committed to reducing them through tangible steps and policy initiatives that they implement across all facilities.
Five primary objectives
Corporate Social Policies (CSP) ensure that businesses operate ethically. They take into account human rights and the social, economic, and consequences on the environment of their actions. Their aim is to reduce the environmental stakes. They achieve this through reducing the consumption of raw materials, energy consumption, and environmental impacts.
Groupe Bénéteau has set five primary objectives. Essentially, they take crucial steps to minimize their effects on the environment.
The objectives are:
1. Reducing the consumption of water and raw materials
Regarding raw materials, they use petroleum-based products. In general, they managed to decrease their consumption from 1.173 (tons/million hours worked) to 998 between 2016 and 2018.
Additionally, they reduced their water consumption from 8939 to 6743 (m3/million hours worked).
Also, Groupe Bénéteau also plans to implement more efficient machines which will manage resin and gelcoat usage during the injection phase better.
2. Reducing energy consumption by improving site energy efficiency
The Groupe is taking steps to increase energy efficiency at all of its facilities. Significantly, these actions include:
constructing thermal insulation for amenities,
centralized energy monitoring,
limiting fuel use,
installing more energy-efficient lighting.
Moreover, this also raises awareness through several channels like organizing campaigns. Notably, the Groupe diminished electricity and gas consumption, and CO2 emissions.
3. Reducing polluting emissions and limiting the impacts of transportation
Importantly, the Groupe was able to decrease their volatile organic compounds (VOCs) emission. In fact, afore-mentioned emission had lowered from 94.3% in 2016-17 to 79.2% within two years. Also, they are taking steps to maintain the compliance rate for water discharges. They have installed oil interceptors at all the Groupe's facilities and continuously carry on. Hence, water can be cleansed before they release it into the environment. The Groupe increased its compliance rate for water discharges from 86.7% in 2016-17 to 93.4% in 2018-19.
Bénéteau has constructed approximately 80% of their boats in Europe and exports them to the world. Therefore, for the transnational transportation of its boats, Groupe Bénéteau is looking into NEOLINE. The reason for this are NEOLINE's advanced freight sailing ships. These ships are specialized in rolling and out gauge cargo, with energy-efficient transatlantic transit routes while significantly reducing its ecological footprint.
4. Ensuring effective control over waste generation
For several years, all Groupe's facilities have been sorting their waste using diverse recycling channels, especially packaging waste. Likewise, Groupe Bénéteau uses incinerators to generate energy from non-hazardous trash that they cannot recycle to generate electricity from the waste. They send the rest to the approved regional landfill sites (CET). As a result, carbon emissions during transit are reduced.
5. Cutting down food waste
Last but not least, the Groupe is determined to tackle food waste. Third parties provide catering services at Groupe Bénéteau's production facilities. In fact, the Groupe's restaurants take preventative and awareness measures to reduce the food waste.
Conclusion
Above all, Groupe Bénéteau intends to decrease its effect on the environment. Further more, the main goal is to continuously enhance its sustainability impact. They will achieve this both through the business strategy and the clients' support. The Groupe strives to meet and exceed all applicable regulatory requirements.
Moreover, Groupe Bénéteau is working on improving and tracking ecological performance regularly while considering environmental concerns when making business decisions.