Destination Lagoon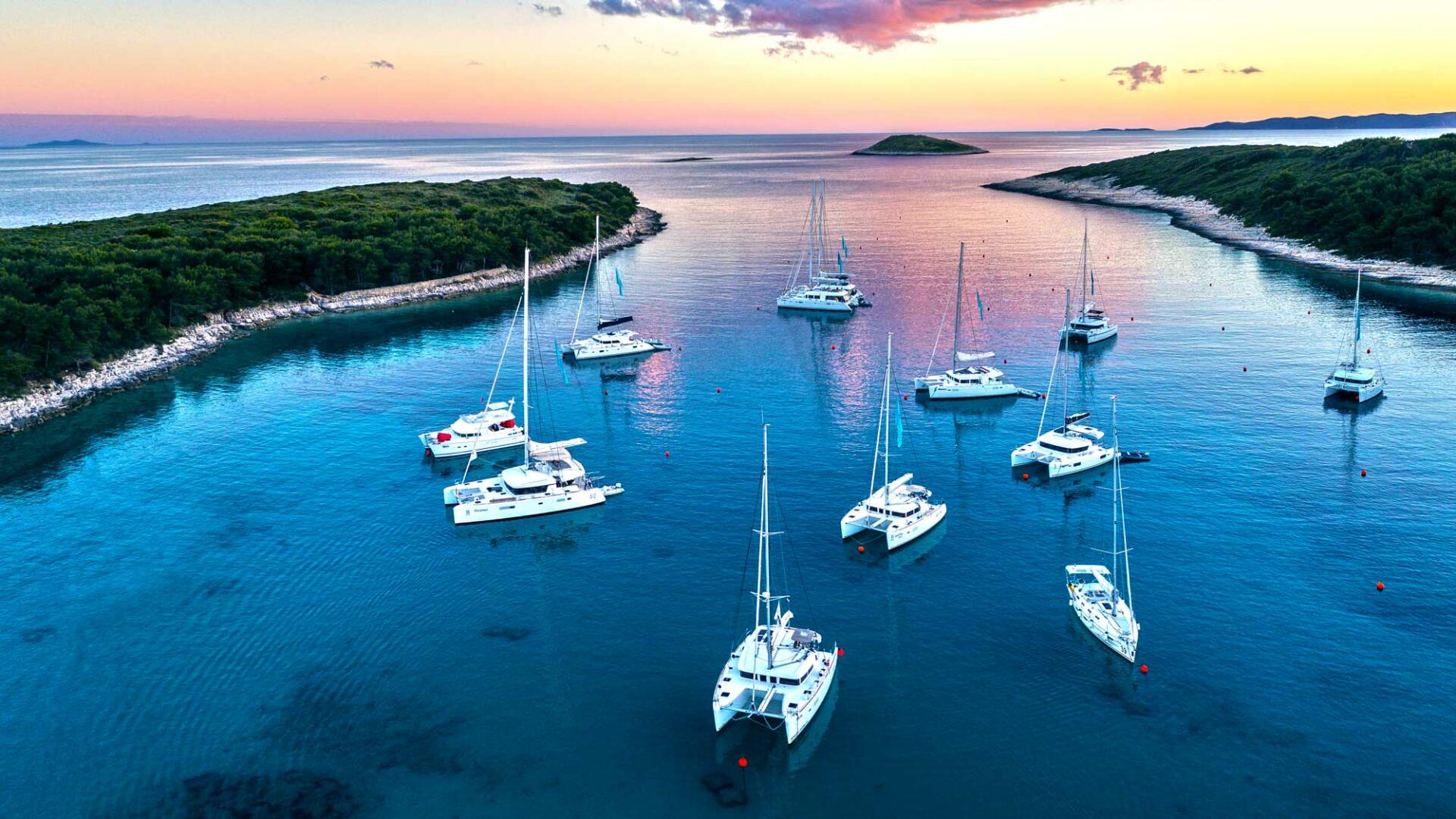 Destination Lagoon – Global value of the Lagoon brand
No matter how familiar with the yachting world you are, when you think about a catamaran only one word comes to mind – Lagoon.
Even those who have only once seen a sailboat with double hulls, it was probably a Lagoon. And its beauty and elegance are probably what led you to this blog today. For those a bit more involved, there is no need for an introduction. You already know what the brand stands for. Although you might not be fully aware of its importance for the entire industry.
Because of revolutionary design concepts and continuous innovation became a true leader on the cruising catamaran market.
Lagoon brand started as a pioneer. It has become a symbol of unparalleled refinement and elegance, on levels usually associated with motorboats and superyachts. Not only is it recognized, but it's cherished and admired in an enthusiastic catamaran community worldwide.
Truly global
With 110 certified partners on 6 continents, Lagoon is the only catamaran brand with a truly global presence. Worldwide network is a celebration of cultural diversity and traditions, united in an appreciation of engineering and design ingenuity.
Lagoon club brings the owners together, with annual Escapade regattas/events held in sailing destinations around the world. These fabulous festivals of hedonism are an exclusive way to promote Lagoon's philosophy. This is based on the absolute comfort of life and providing customers with a once in a lifetime experience of destinations.
Lagoon today
Remarkable achievements and global leadership haven't settled down the revolutionary and innovative spirit characteristic to the company. Lagoon always tirelessly looks for new ways to add comfort and convenience to the entire range. The famous Italian Nauta studio is in charge of the unique interior design.
Nature preservation has always been of the utmost importance to the company and they have been pioneering in hybrid propulsion systems. New technologies are integrated in each new model, and ensure an impressive level of sustainability.
With more than 4700 boats delivered, Lagoon remains the leading catamaran manufacturer and a market leader. The technology and innovations and more importantly comfort are the bases of this leading position.
Lagoon shaped today's catamaran market and brought the thrills of sailing to a whole new segment. They shifted the focus on conviviality and spaciousness.
Destination Croatia
There are not many places in the world where the sea, scenery, coastline and the way of life form a sailing experience that is so perfectly aligned with the philosophy behind the Lagoon brand. Croatia definitely is one of those places, a safe haven for both sailing enthusiasts and casual sailors seeking a genuine experience without unnecessary extremes.
Nautika Centar Nava, with almost 30 years of experience in the yachting business is a proud Lagoon partner since 2001. With a wide array of highly specialized services, Nava team is ready and willing to assist you in the purchase, maintenance and charter management of your yacht, ensuring the best possible ownership experience.
If ownership experience is not (yet) what you're after, our charter department is happy to fully accommodate your delicate requests and provide you with a try-out. We'll surely find a catamaran that suits your sailing needs perfectly.